Why Youtube Deletes Carryminati Video "Youtube Vs Tiktok": Most Liked Indian Video
Ajey Nagar, a successful content creator with humorous video. He had break many records with his recent video named "Youtube Vs Tiktok: The End". It was a roast on Amir Siddiqui and Faisal Sheikh, they are Tiktok Popular Creator.
Ajey Nagar many youtube records like, most viewed in 2 hrs, 3 hrs, 5hrs, 24 hrs, most liked Indian video, most commented video and many more.
Also read : Game Of Thrones Cast Real Life Partner Will Leave You Heartbroken
In the video Ajey talk about Amir Siddique's tiktok video where he said inaccurate things about Youtube creators. Though Carry's video was full of abusive word yet he clarifies each lines of Amir in his own way.
Who Is CarryMinati?
For those who don't know CarryMinati, he's been making video since 2010 and even won the "Golden Play Button" when he cross 1 million subscriber in 2017. His real name is Ajey Nagar. He is from Faridabad, Haryana.
Also read : Sonam Kapoor Gets Troll By Her Husband
Before becoming the ' The Roast King of India', the first video of his to see significant fame was a collaboration with fellow YouTuber Bhuvan Bham called Making Money Money with BB Ki Vines. He's also the same guy who made a diss track called Bye Bye PewDiePie, which ironically wasn't taken down for 'bullying' or 'harassment'.
He has a second channel called CarryisLIve, where posts live streams of him playing games — not unlike PewDiePie's claim to fame.
Also read : Earn Money Online From Home. Don't Waste This Quarantine
Why Youtube Deleted Carryminati Video
Youtube has deleted the video due to its policy. Carry's video despite claim as joke seems to ignite sheer hate to the other platform that is Tiktok.
According to YouTube's harassment policy page, "We've always removed videos that explicitly threaten someone, reveal confidential personal information, or encourage people to harass someone else. Moving forward, our policies will go a step further and not only prohibit explicit threats but also veiled or implied threats. This includes content simulating violence toward an individual or language suggesting physical violence may occur. No individual should be subject to harassment that suggests violence."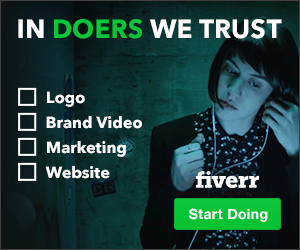 Beyond threatening someone, there is also a demeaning language that goes too far. To establish consistent criteria for what type of content is not allowed on YouTube, we're building upon the framework we use for our hate speech policy. We will no longer allow content that maliciously insults someone based on protected attributes such as their race, gender expression, or sexual orientation. This applies to everyone, from private individuals to YouTube creators, to public officials."
Also read : Former Indian Football Captain Extended Support to Sikkim & Nagaland
How Fans Reacting Over It?
Just after the video was deleted from Youtube #CarryMinati and #JusticeForCarry become the top two trends on twitter from Thursday night. Fans are tweeting in support to restore the original video.
Here are few tweets: