Wake Up Call To Amazon, Flipkart from Jio and Facebook Deal
Facebook will invest 43,574 crore ($5.7 billion) in jio plateform, a unit of Reliance Industries Ltd (RIL) for a 9.99% stake. This deal will help the oil toretail conglomerate reduce debt and strengthen the social media company's presence in its large market.
Since the launch three years ago, Jio, led by billionaire Mukesh Ambani, has grown at a sprinter's pace to become India's largest telecom company. It has accumulated around 38.8 crore (388 million) customer.
Some of the company Jio overtook to make itself stronge, following are the companies:
Also read: Shah Rukh Khan Reacts To Salman Khan's Corona Song
Haptik
Haptik is a startup offering conversational Artificial Intelligence (AI). Jio bought 87% stake in the company last yar for nearly Rs 700 crore.
Saavn
Reliance jio in 2018 bought music streaming app Saavn for roughly Rs 720 crore and integrated it with JioMusic to compete with apps like Gaana, Spotify, Amazon Music and Apple Music.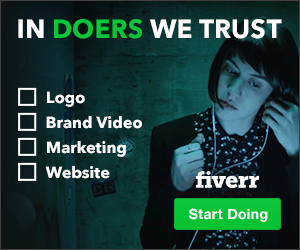 Den, Datacom and Hathaway
Jio also bought 66% stake in Den Network with an investment of Rs 2,045 crore and 51.3% stake in Datacom and Hathaway Cable with an investment of Rs 2,940 crore. This investment helped Jio roll out it home broadband JioFibre.
Also read: North Korea's Kim Jong Un may be in "Grave Danger". Know why?
Facebook in India has attracted 340 million users, which is more than any other country. Despite the rapid growth of its social network and Whatsapp, Facebook stumbled with its Free Basic plan to provide free internet services after a ban by TRAI, the telecom regulatory.
A recent report by Cisco said India is poised to have more than 900 million internet users due to the increased penetration of affordable smartphones and cheaper internet plans.

Commenting on the deal, the deal is now a centerpiece of the ambitions of India's biggest private company to cut net debt to zero by March 2021. RIL said this is the largest investment for a minority stake by a technology company anywhere in the world and the largest FDI in the technology sector.
Facebook said, "This investment underscore our commitment to India, and our excitement for the dramatic transformation that Jio has spurred in the country. In less than four years, Jio has bought more than 388 million people online, fueling the creation of innovative new enterprises and connecting people in new ways. We committed to connecting more people in India together with Jio. Our goal is to enable new opportunities for businesses accross India."
Also read: What Happen To River Ganga in 21 days of Lockdown?
The partnership is expected to help Mukesh Ambani – led Reliance's e-commerce venture JioMart to take on players such as Amazon and Flipkart in Indian online consumer market. According to industry insider and analysts, the market opportunity for online commerce in the country is expected to touch $200 billion by 2028 from $30 billion in 2018.
"Out of the investment made by Facebook, about Rs 15,000 crore would remain with Jio, and this is a huge amount which JioMart can use for building its e-commerce network. If they are able to execute this properly on the ground, I think they are going to create massive problems for like of Amazon and Flipkart due to the kind of scale that they can achieve," said Satish Meena, a senior forecast analyst at Forrester Research.
Here is what Anand Mahindra (Chairman of Mahindra Group) said:
Jio's deal with Facebook is good not just for the two of them. Coming as it does during the virus-crisis, it is a strong signal of India's economic importance post the crisis. It strengthens hypotheses that the world will pivot to India as a new growth epicentre. Bravo Mukesh! https://t.co/5rIi6WOjWf

— anand mahindra (@anandmahindra) April 22, 2020