Himanta Biswa Sarma Press Conference On Covid19
1. ASSAM: RS. 5OO FINE FOR NOT COVERING NOSE AND MOUTH IN PUBLIC, SAYS HIMANTA BISWA SARMA
Guwahati: Assam Health Minister Dr. Himanta Biswa Sarma on Thursday announced that people will be fined if they are seen without mask on the streets. People can use Gamusa, cloth  instead of mask but must cover their nose and mouth.
Speaking to the media persons at a press conference here in Guwahati Dr. Sarma said that Assam Police can fine up to Rs 500 to the people who are seen without mask on the streets.
Also read: Actress Tamannaah Bhatia Statement On Her Married
Dr. Sarma also added that people should cover their nose and mouth with the mask. If people are seen not covering their nose but only covering their mouth will also be fined.
All shop owners are to maintain social distancing among customers. Otherwise, apart from 28 days quarantine, further actions might be taken against the owner, says Dr. Sarma.
2. ASSAM EDUCATION MINISTER URGES STUDENTS TO DOWNLOAD DIKSHA APP
Guwahati: Assam Health and Education Minister Dr. Himanta Biswa Sarma on Thursday said that the students can download the Diksha App for the online courses.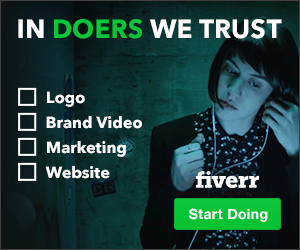 Speaking to the media persons Dr. Sarma said, "We are trying to increase online classes for students. They can download Siksha App on mobile and can attend the online classes. Along with the mobile app students can also check Biswa Vidya YouTube channel. Yesterday, almost 40,000 students participated in the YouTube session".
Also read: Poco X2 is now available in green and orange zone
Dr. Sarma further added that the using the Diksha App students can learn the courses in languages like Assamese, Bengali, Bodo etc.
The education minister agreed that many students are facing problems as students may not have an android phone but suggested that they can definitely use any family members' phone and download the Diksha app and use it.
Meanwhile, the app has been downloaded 1, 42,330 times till date from Google Store.
3. ASSAM: LAB RESEARCHERS CAN CONTINUE WORKING
GUWAHATI: Amid lockdown across the state, Assam government has allowed researchers of Colleges and Universities to visit laboratory and continue their research work. This was announced by Assam health and education minister Dr. Himanta Biswa Sarma.
Dr. Sarma, addressing selected media in Guwahati on Thursday said that it is important especially for scholars of science to carry on their research work.  It is to be mentioned that due to lockdown all educational institutions and colleges in Assam have been shut down since March.
"It is very important for research scholars to attend College or University laboratory to continue their research work. So we allow research scholars, especially science research scholars, who can visit and continue their work even if the college or university is closed," said Dr. Himanta Biswa Sarma.